All components molded at SMC are for healthcare applications, and our molding processes are validated using IQ/OQ/PQ protocols. We specialize in components that rely upon complex geometry and challenging quality requirements. Using scientific molding practices we assure premium components with each press cycle.
Class 7 clean rooms
Class 8 clean rooms
White rooms
Engineered resins
Insert molding
Micro molding
Two-shot
Gas assist
Hot-cold molding
Conformal cooling
Micro channels
Full range of secondary operations
Automated systems for full assembly or sub-assembly of components
With device applications, cosmetics are often as critical as dimensions. Upfront, we will work with you to establish expectations of parting lines, witness lines, ejector locations, gate locations and knit line concerns.
Most often, the molded part is just the start of the manufacturing process.  Following the molding process might be a pad printed or laser marked logo press side, or the component might go directly into an assembly or sub-assembly.  With our knowledge and planning of the assembly process, we build into the molding operation any needed part orientation upon ejection from the mold.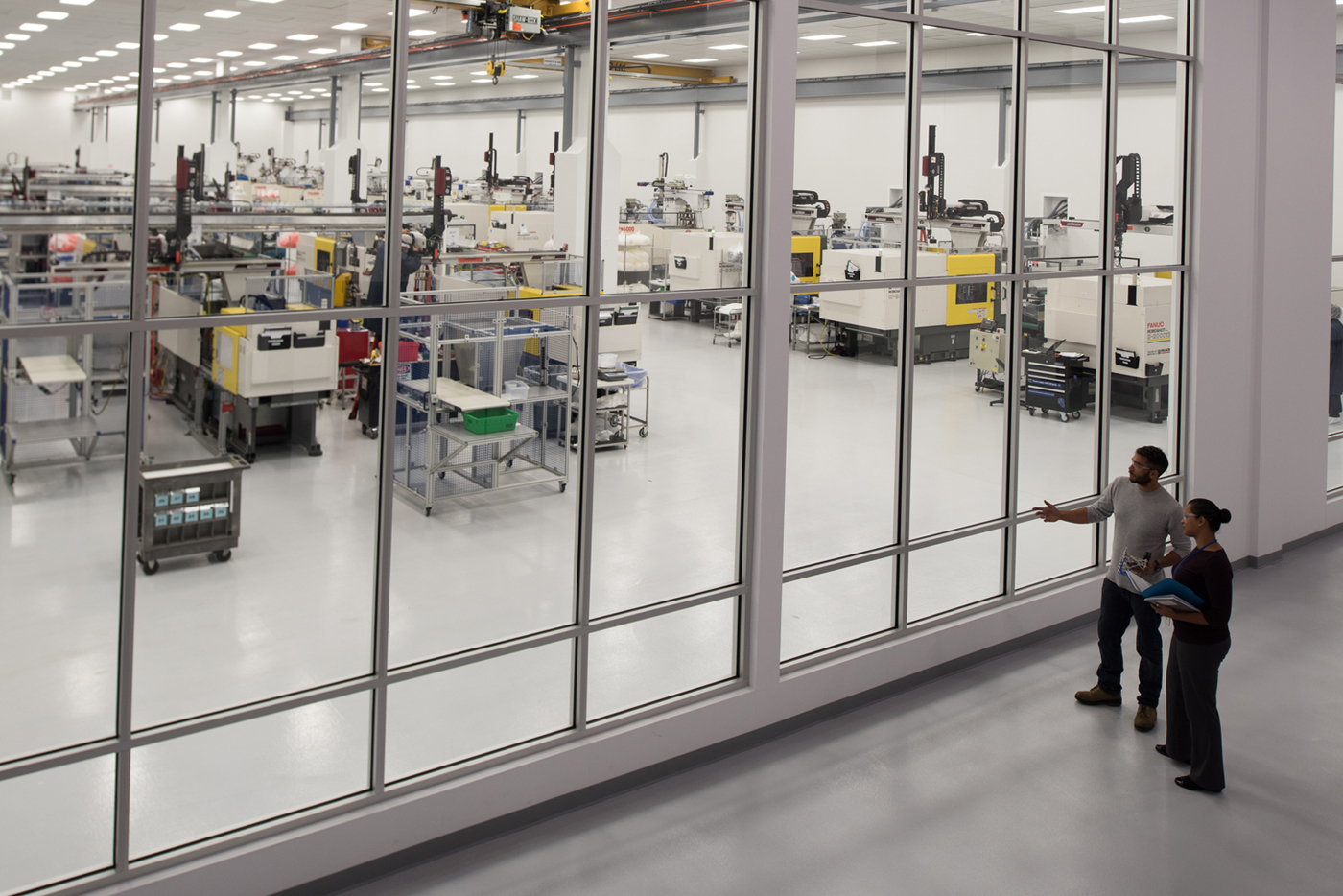 Engineered resins are molded in Class 7 and Class 8 clean rooms, and white rooms.