At SMC Ltd., we have proven that complex silicone parts can be produced repeatedly in nearly half the lead-time as traditional silicone molding options. With capabilities that range from up-front product development through the commercialization of finished devices, we can bring your silicone program to market in the shortest time with the most predictable outcome.
Aesthetics
Complex, contoured geometries
Precise color injection systems allowing custom colors and shades
Customized aesthetics available
Processes
Design for manufacturability
Wide variety of silicone materials including self-bonding grades
Overmolding of thermoplastics and metals with silicone
Tooling
In-house precision tool-making capabilities with reduced lead times
Ultra precision through unique in-house mold making processes
Manufacturing
Automated closed-loop systems optimizing cycle times
In-line curing systems
State-of-the-art machines with applied robotic and automation equipment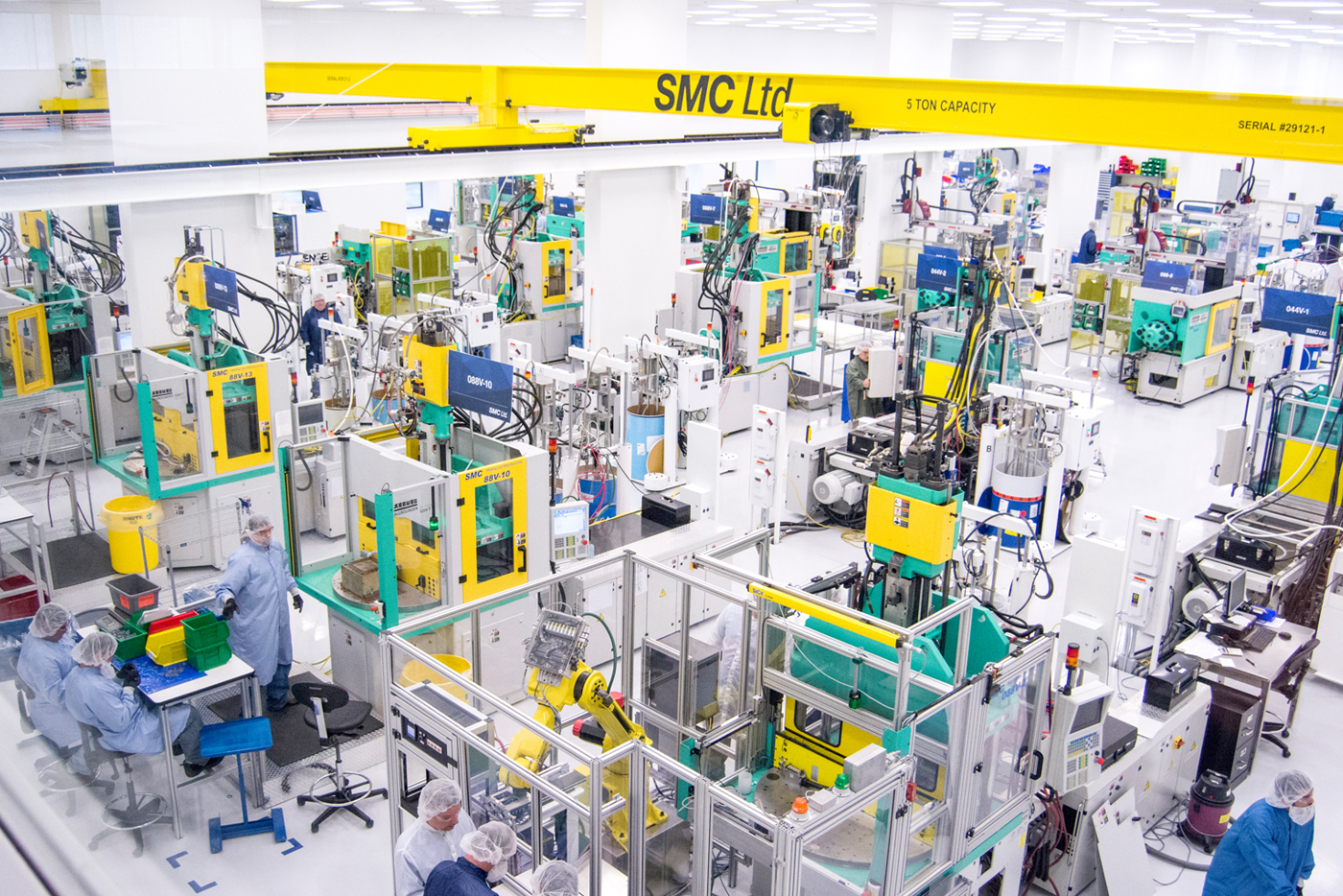 Complex contoured geometries are ideal for SMC's silicone tooling and molding process.