Having reagents on-board the consumable will dictate the manufacturing order of operations. These reagents can be in liquid form, dried in place, lyophilized, or require foil primary packaging (blister or foil pouch.) The ability to formulate, test, store, and incorporate required reagents directly into the manufacturing flow of molded and assembled product simplifies the supply chain and reduces overall time and risk, including concerns of shelf life, transportation timelines and redundant product controls.
Many POC consumables are built on an injection molded chassis utilizing other critical molded parts, purchased components and reagents. Precision requirements include:
Injection molding
Fluid channels
Micro features
Micro-molded components
Joining methods
Welding
Laminating
Bonding
In-process automated inspection
100% vision inspection
Release testing of formulations
Sub-assembly and final assembly testing
Lot release finished product testing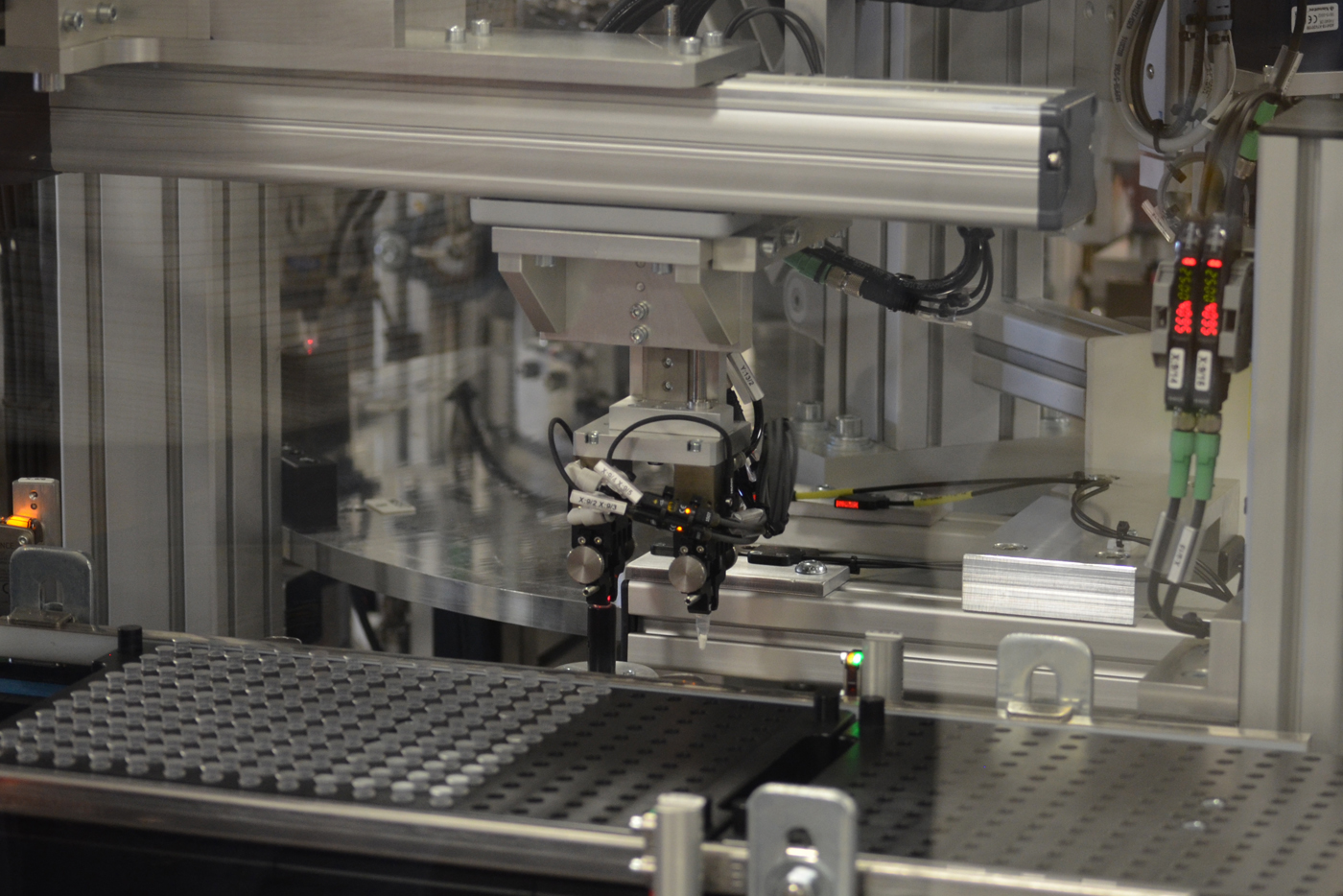 SMC formulates and handles reagents on-site incorporating the chemistry at the best point in the manufacturing process.