Thank you for the interest in the white paper
Patient-Centricity: The Importance of Human Factors in The Pandemic Era.
Additional white paper you may be interested in: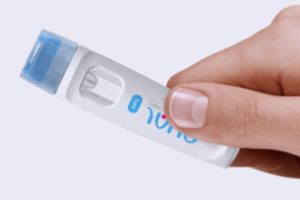 Combining Human Needs With High Viscosity Formulations
Within the injectable drug landscape, the availability and usage of high viscosity (HV) drugs is growing, often driven by developments such as long-acting injectable (LAI) technologies. Currently, these products provide significant advantages in terms of more convenient dosage volumes for patients and healthcare professionals (HCPs). With a trend towards self-administration, LAIs allow for less frequent dosing thus promoting better patient compliance. Download here.
ARE YOU READY TO SPEAK WITH
AN SMC REPRESENTATIVE?
---
715.247.3500
inquiry@smcltd.com
SMC's Drug Delivery Services
SMC's experience in manufacturing finished devices from concept to completion is well suited to subcutaneous and intramuscular injection, respiratory and nasal inhalation, transdermal, intraocular, oral, intravenous drug delivery.
Devices are manufactured without the drug or with drug handling under Part 4 compliance for combination products.
Early involvement assessments and resulting pilot manufacturing development results in devices for:
Engineering testing
Human Factors studies
Usability testing
Design Verification testing
Stability testing
Clinical Trial devices are manufactured using process validation (IQ/OQ/PQ), with Regulatory documentation support providing finalization of:
Product specifications
Functional testing
Design freeze
Packaging and labeling
With FDA Pre-approval inspection, product life cycle is managed with scalable manufacturing:
Launch with pilot solution
Increase capacity to forecast
Implement semi-auto solution
Implement fully-auto solution