Oval Medical Technologies moves to new location in Cambridge, UK Research Park to support pharmaceutical partners' advanced drug-delivery needs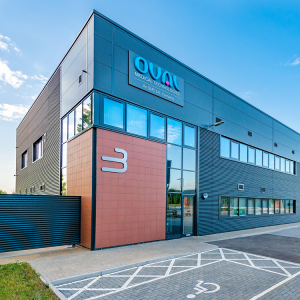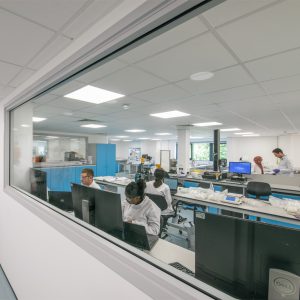 Cambridge U.K. – 19 August 2019 Oval Medical Technologies Limited (Oval), a leader of patient-centric autoinjectors, has signalled a new stage in its growth with a move to a purpose-designed facility in Cambridge Research Park, U.K. The new facility provides dedicated GMP labs, enhanced device development, space to house the expanded team, and room for growth supporting pharmaceutical companies' needs for injection platforms to deliver a wide range of subcutaneous and intramuscular drug formulations.
Established in 2009, Oval has experienced continued growth since its December 2016 acquisition by global medical device contract manufacturer SMC Ltd. The integrated business provides a unique 'one stop shop', from device design to delivery of finished commercial product. Oval's expertise in difficult-to-inject formulations, provides devices designed to deliver high-viscosity formulations and suspensions.
Demand for Oval's advanced technology is being driven by the growth in biologic and long acting formulation injections. Oval's patient-centric autoinjector platforms are matched to the specific needs of target patient populations. Designed around Oval's integrated Primary Drug Containers (PDCs), the Company's autoinjectors are small devices providing consistent delivery performance for the widest range of formulation viscosities and delivered doses.
Barbara Lead, Chief Executive Officer of Oval Medical Technologies, said: "Our autoinjector platforms are creating huge opportunities for pharmaceutical companies to develop new products and to improve established formulations. This move provides the needed space to continue to grow and develop cutting edge technology platforms serving pharmaceutical companies and patients."
Oval's Chief Technology Officer, Matthew Young, added: "Our principal aim is to partner our patient-centric autoinjectors with an integrated start to finish solution – one that's easy for patients and easy for partners. Our expanded new facility makes that objective more achievable."